Featuring a new way of sustainable tourism. The HappyGreen Retreat shows how tourism can be done in both a Covid proof and a sustainable manner.
Visit the HappyGreen Retreat website
World's first portable high tech eco retreat.
A preview of worlds first portable eco retreat where technology meets sustainability.
You'll be sleeping just a stone throw away from the beach in the world's first portable eco retreat existing out of Hideaways (featured in National Geographic Traveler). The Hideaway is easily operated through your mobile phone: temperature, color of lights, closing and opening the door, soft music, all operated by a light finger touch.
DISCOVER MORE
Nature First Design
We designed and developed our portable retreat in a way it can easily moved from one beautiful location to the other, without harming nature or interrupting local eco systems.
COVID-19 Proof
The retreat has now further been developed to face new challenges, which are arising in a world undergoing the COVID 19 crisis, head on.
Technology meets Sustainability
By combining technology and a sustainable vision, this retreat shows how tourism can be done in both a Covid proof and sustainable manner.
A new experience with the HappyGreen Retreat App
Order, operate and book everything in a easy and completely contactless manner.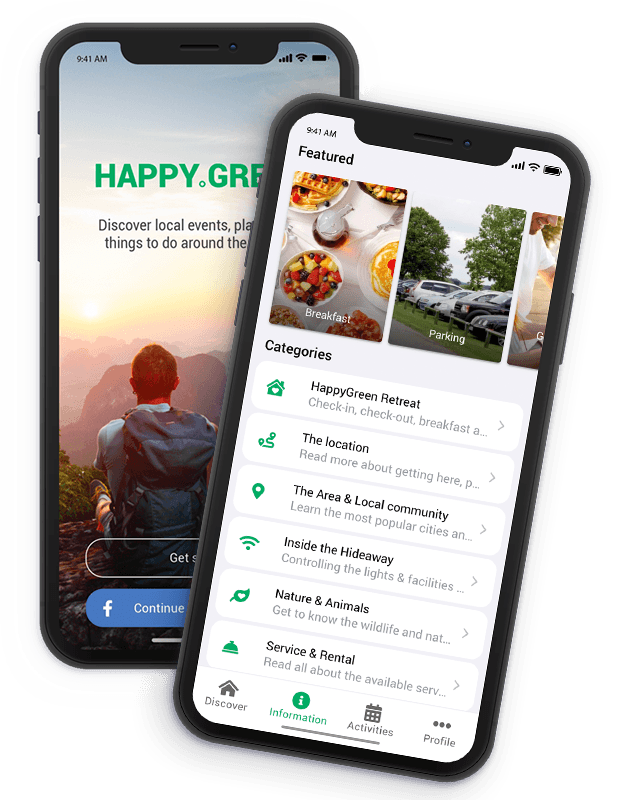 Order everything you want with one fingertouch
Breakfast, lunch, dinner, organic snacks. All can be ordered through the app without any direct contact whatsoever. Everything will be delivered right when you want it, where you want it. In your Hideaway? Or a dinner on the beach? Your choice!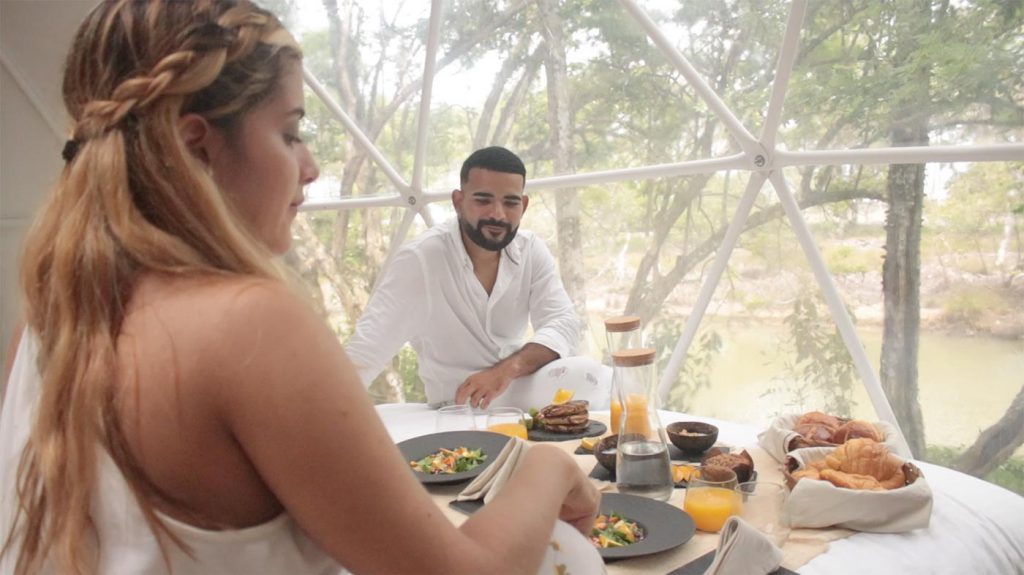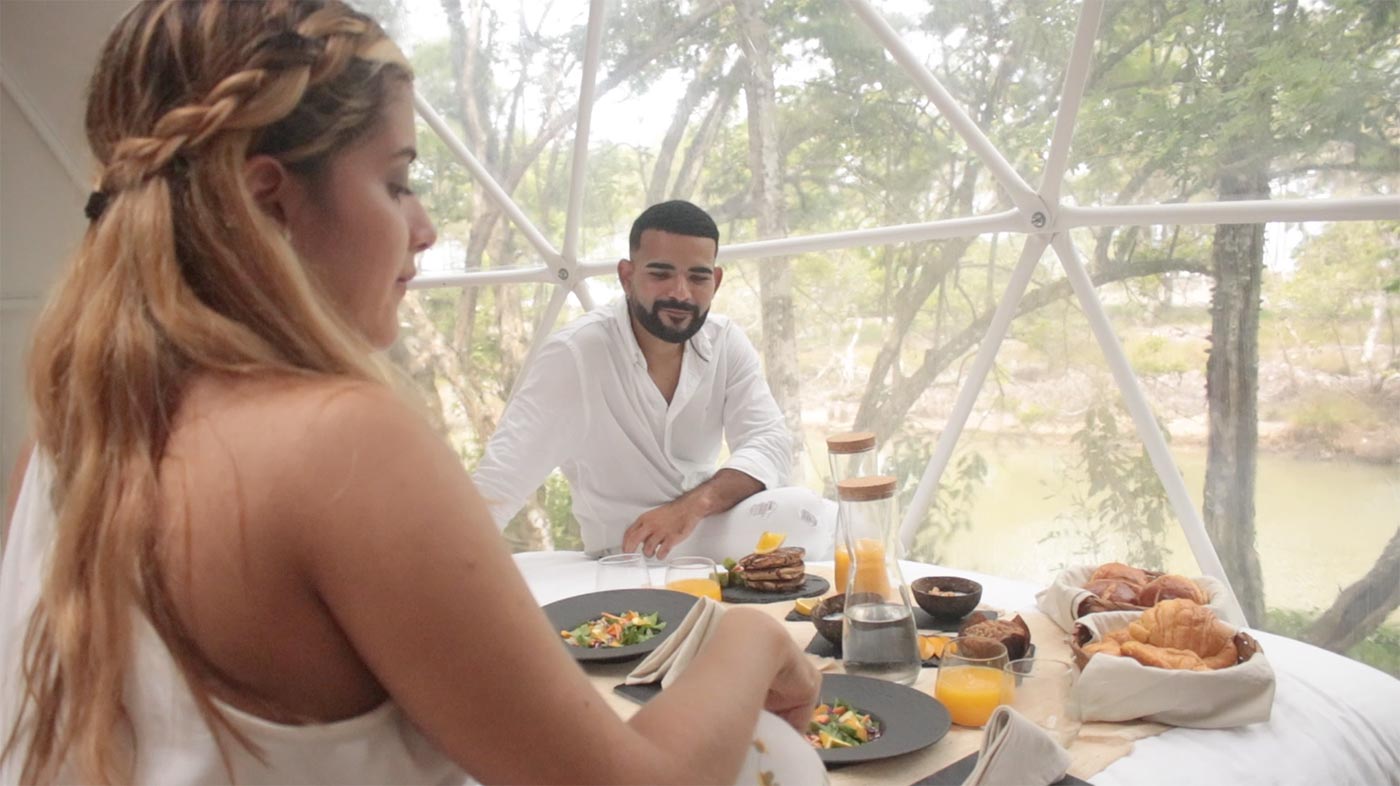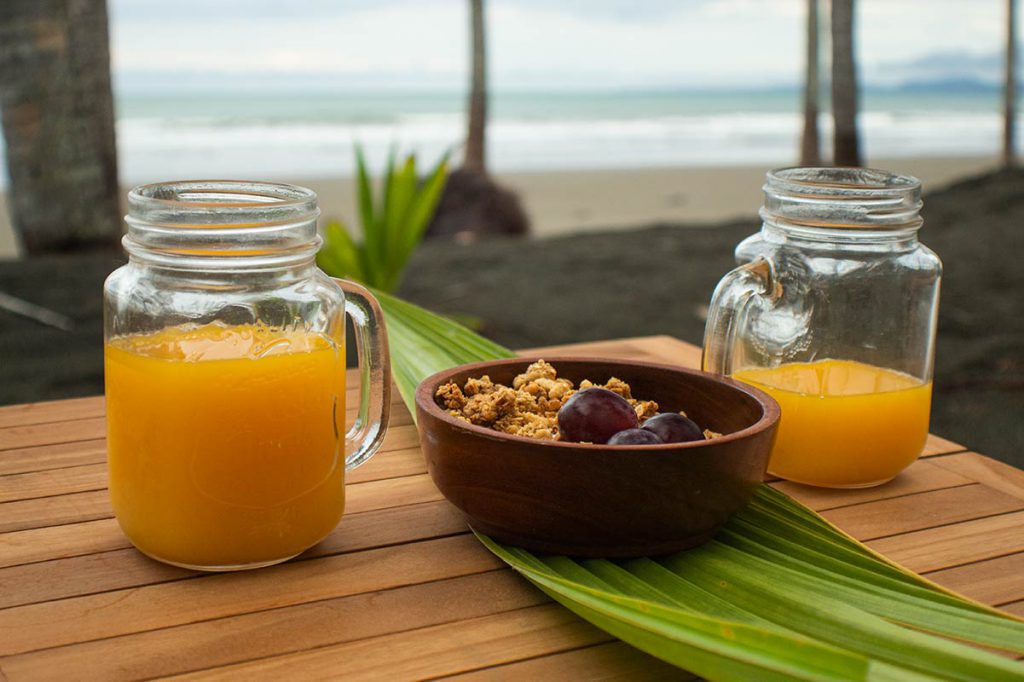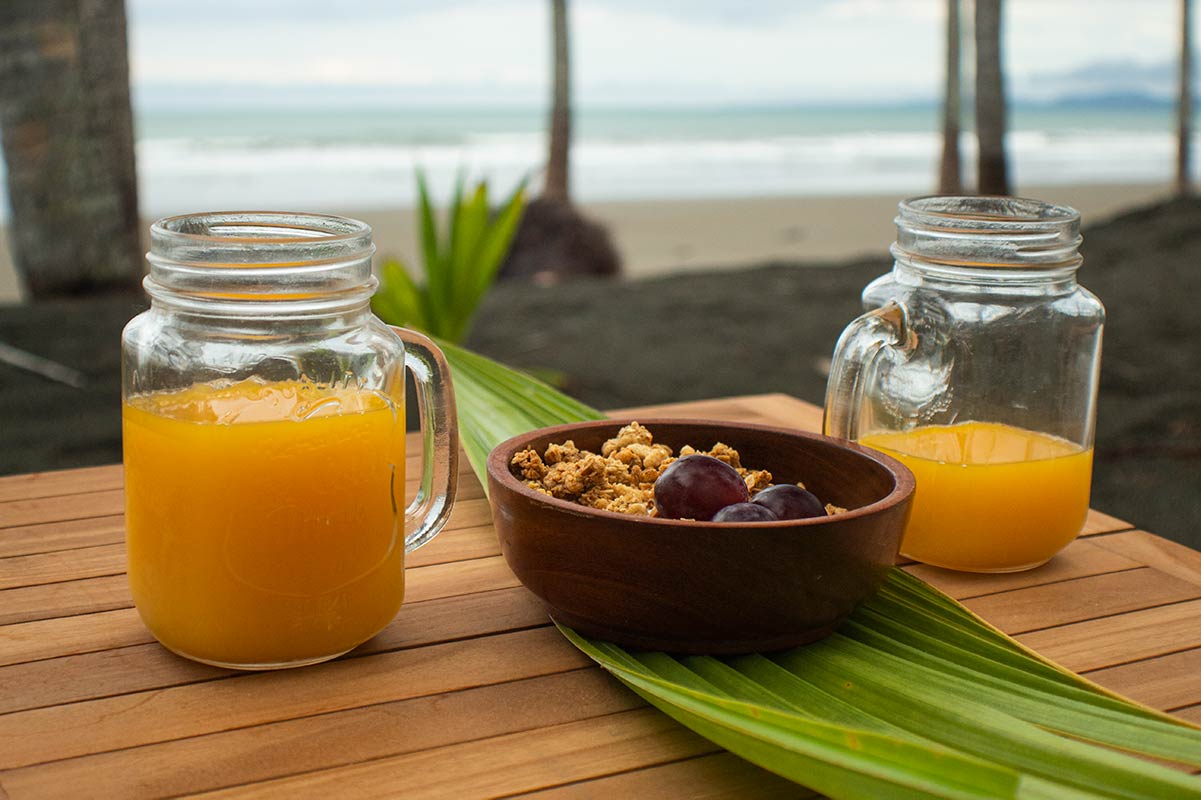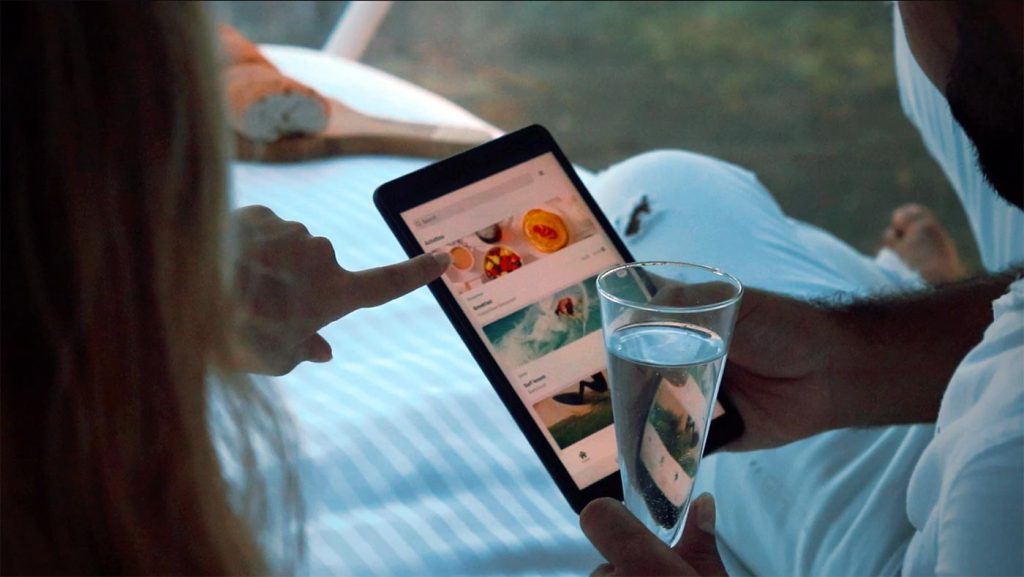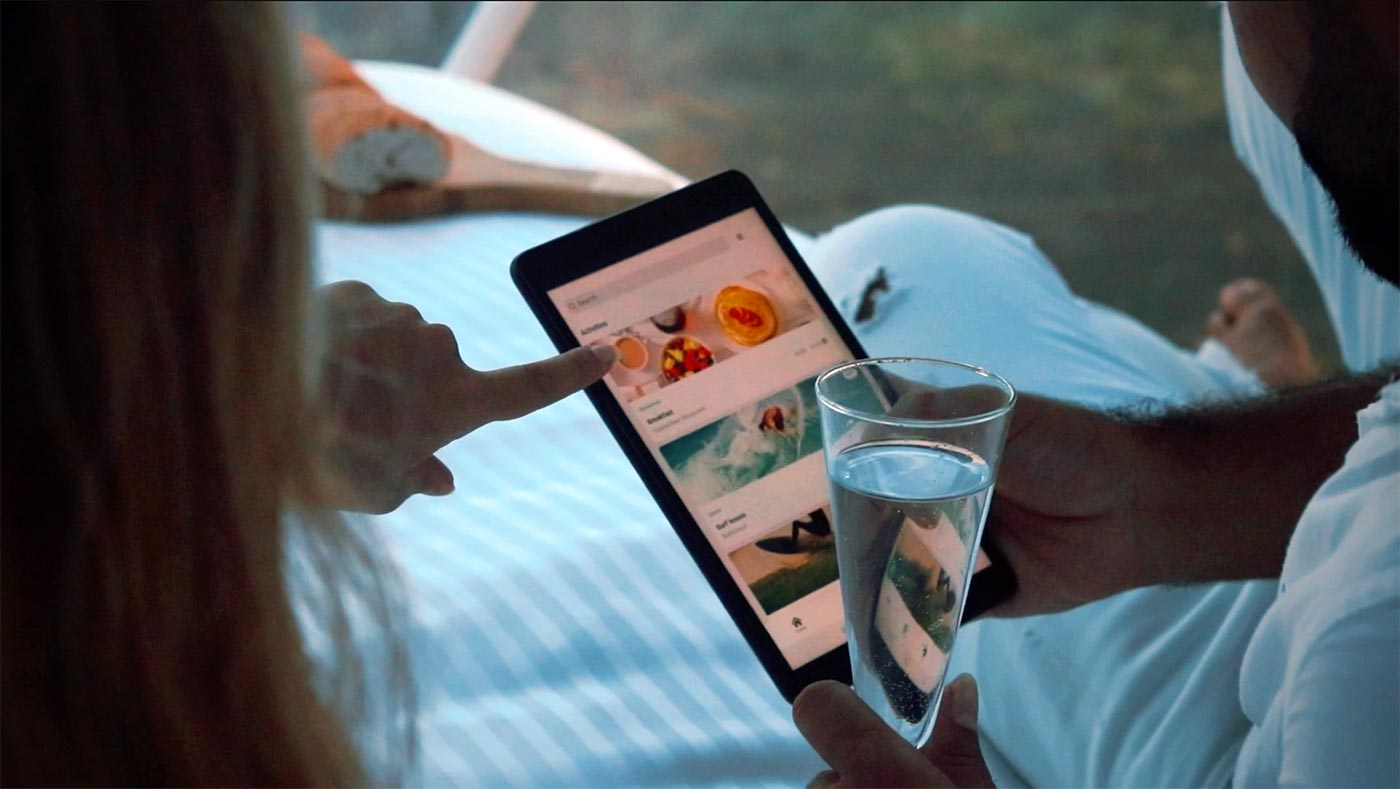 Surrounded by nature
The Hideaway features a spacious bedroom with a floating bed located in the very center of it.
Stunning views
From the bed you have a stunning view through the panorama window over the river, the palm tree filled sandy beach and the Pacific Ocean.
Look at the stars
At night you can glance at the stars through the starlight window right above you.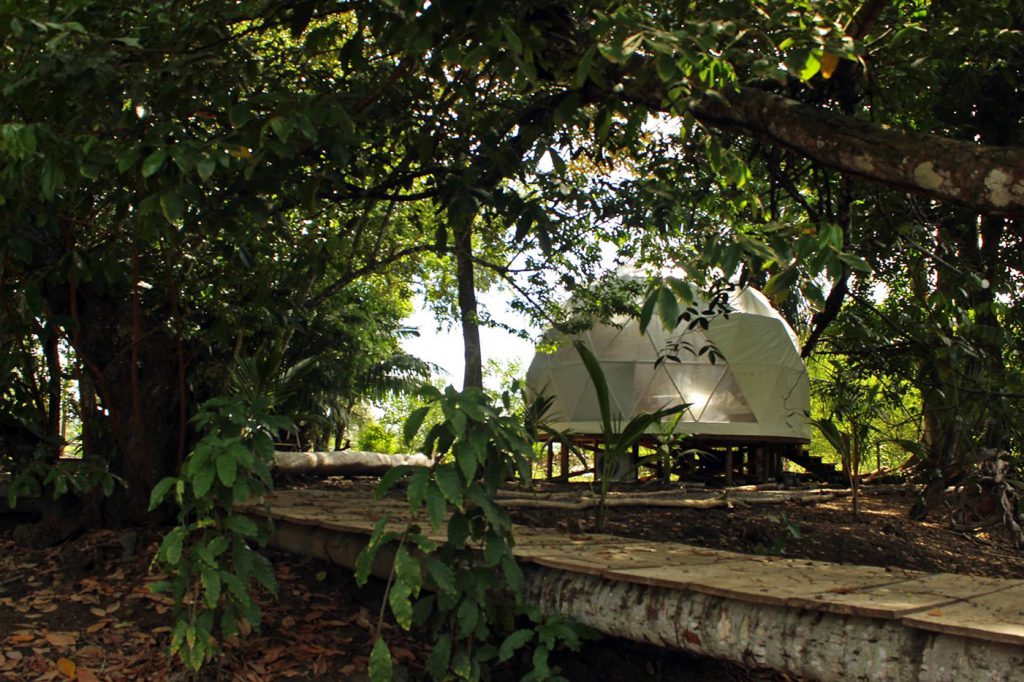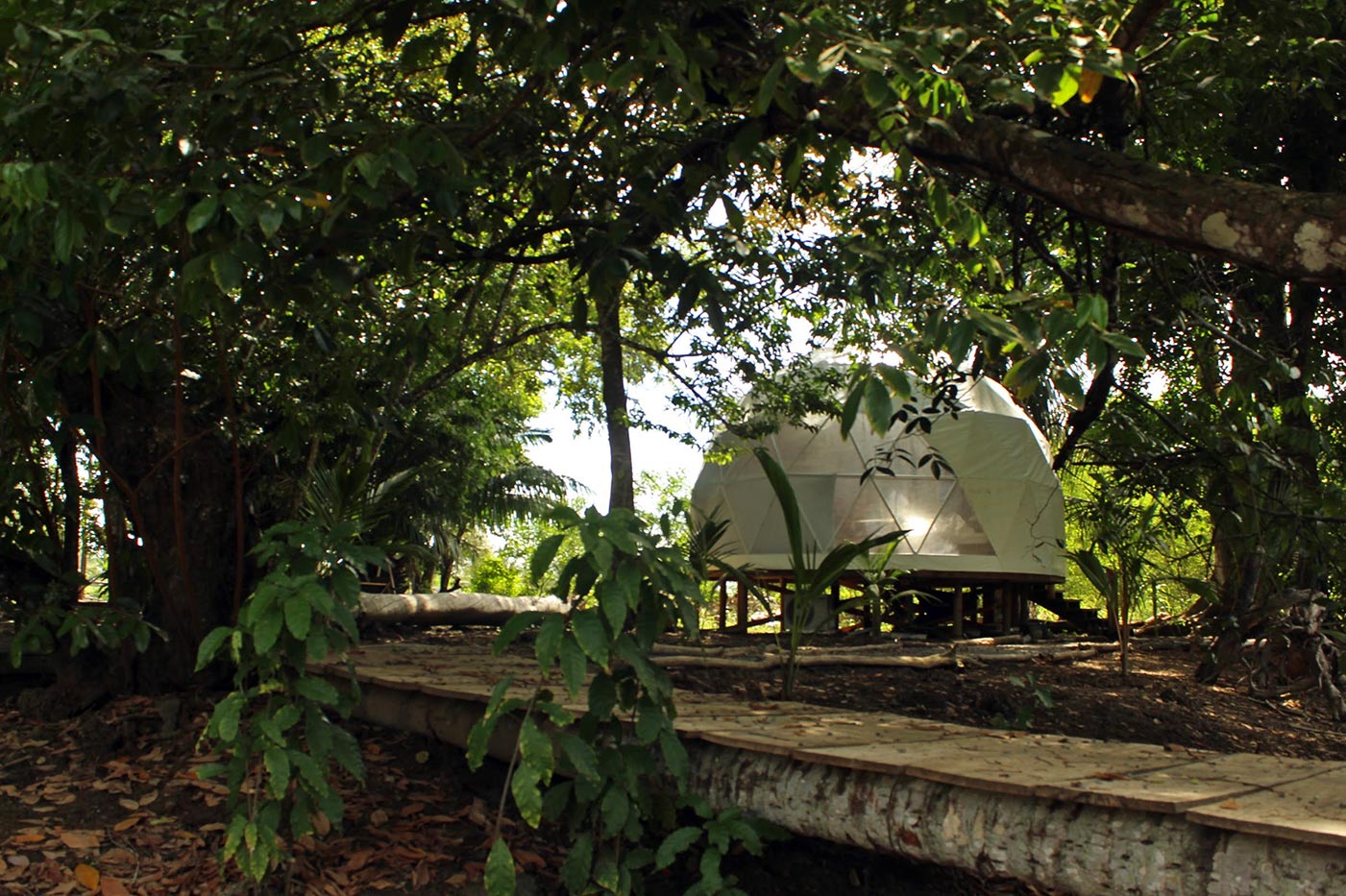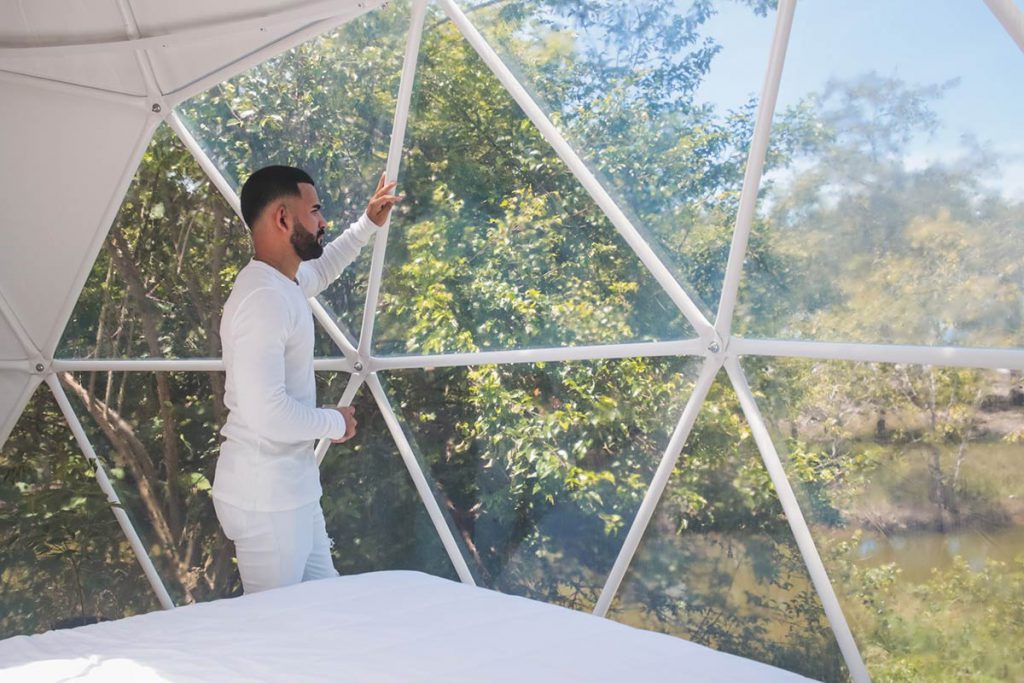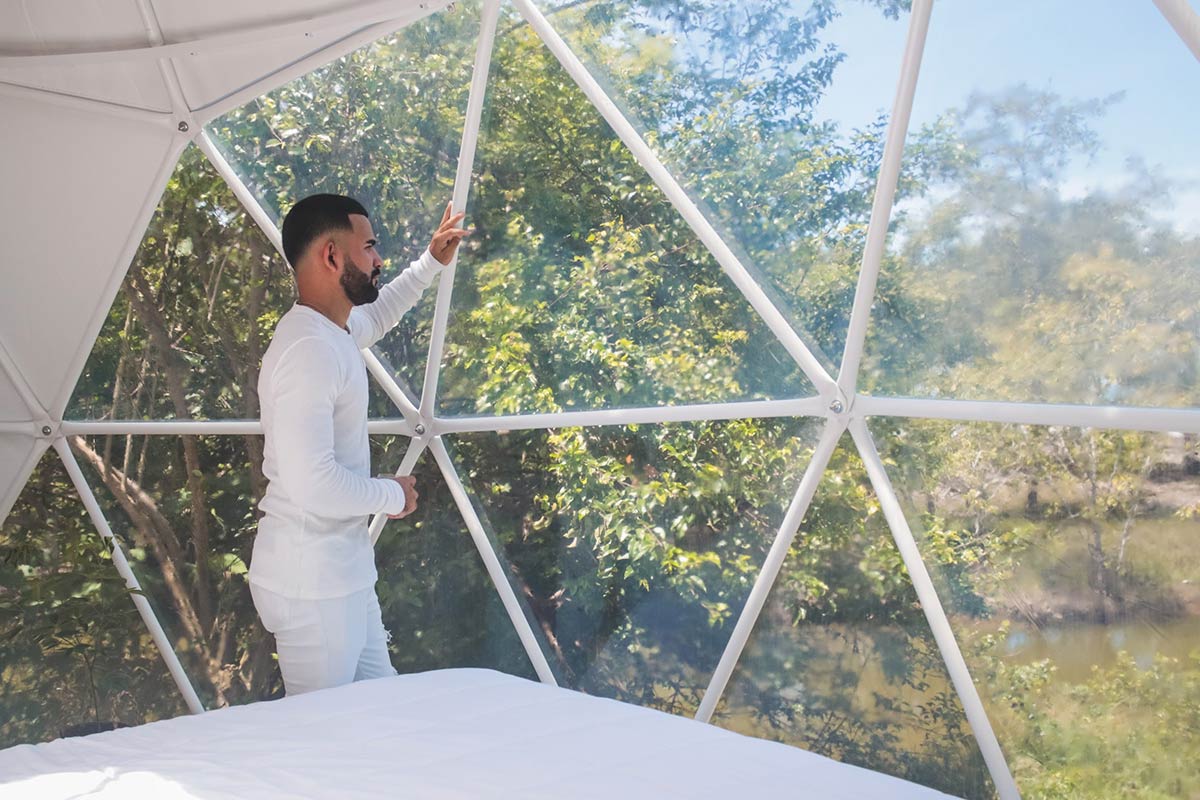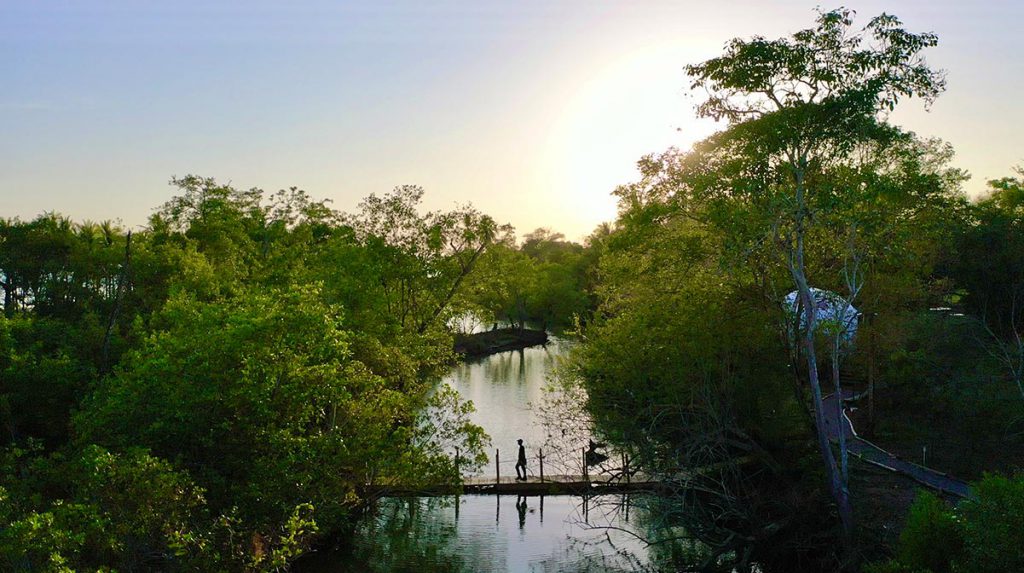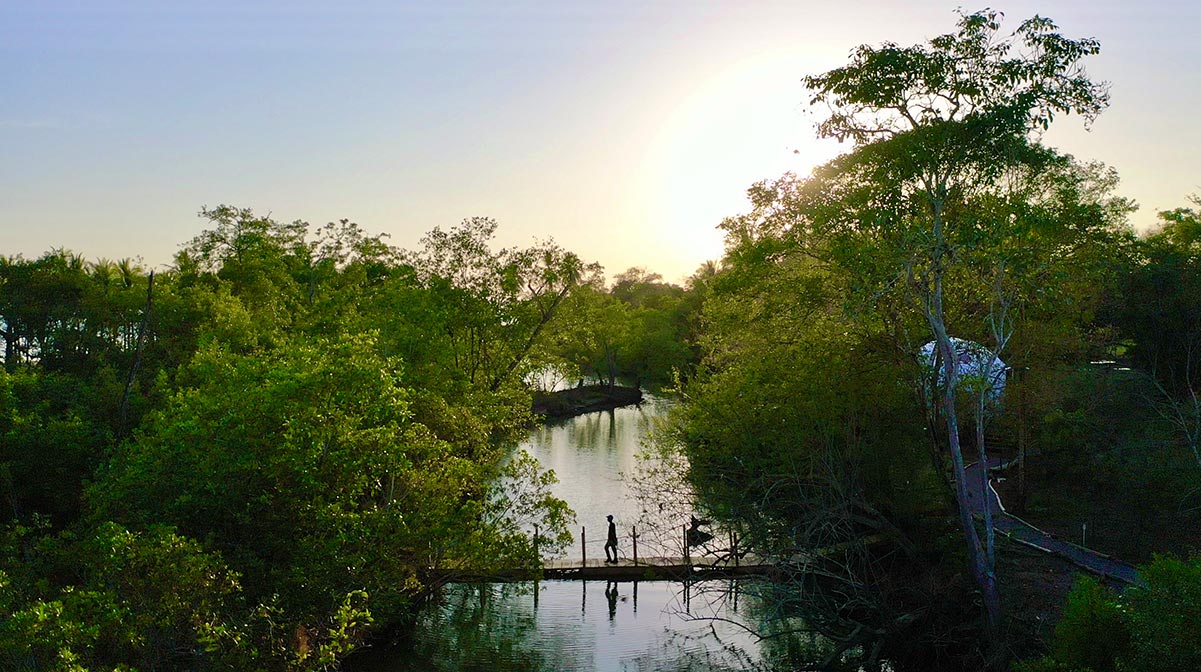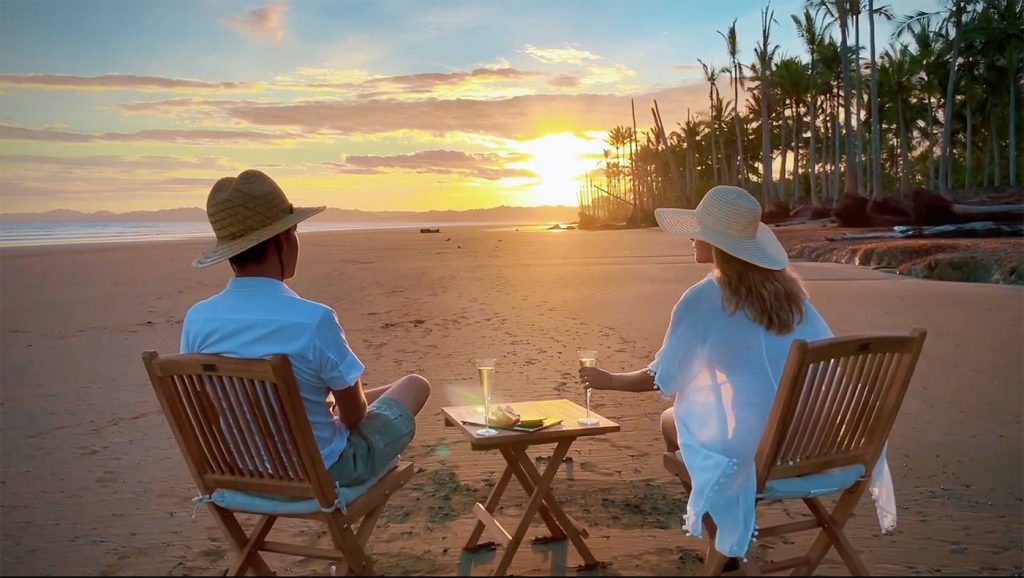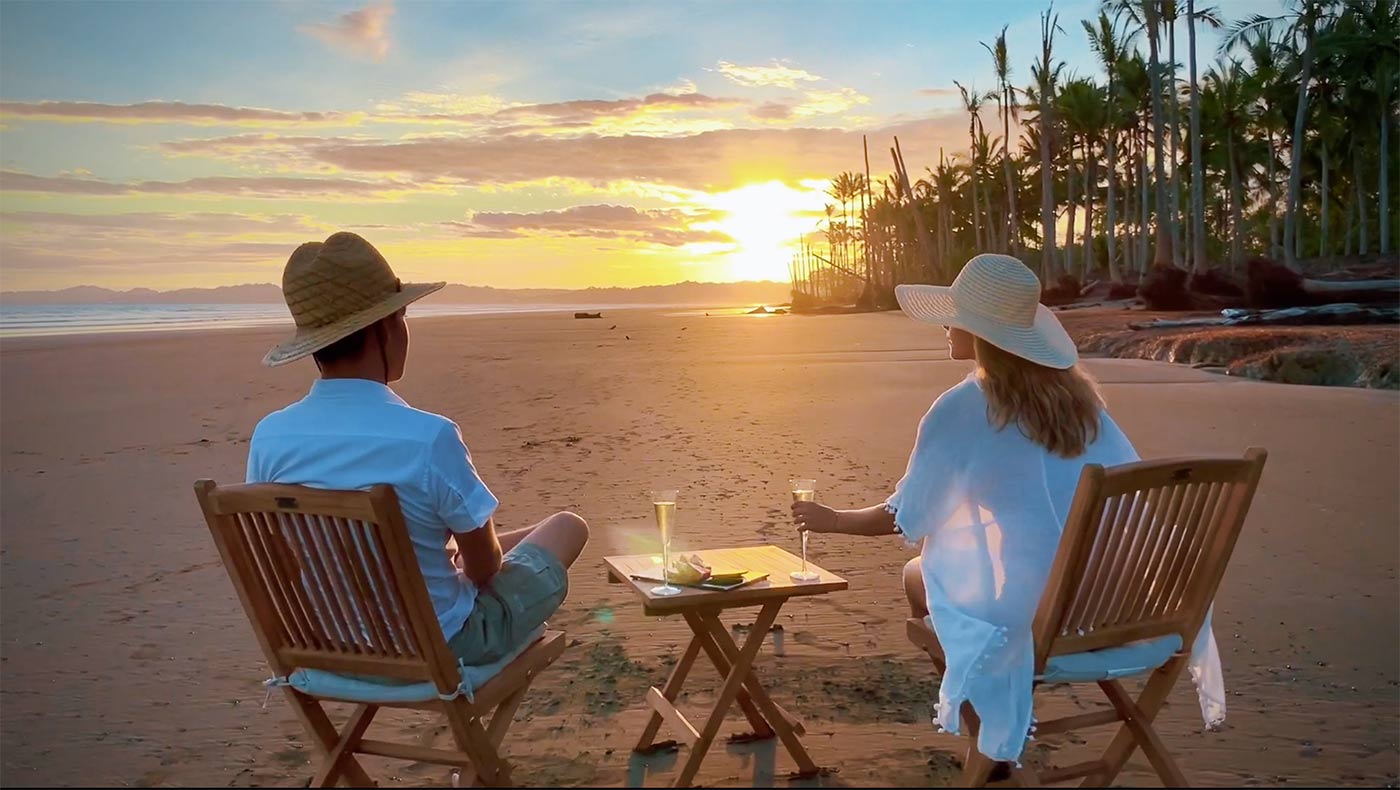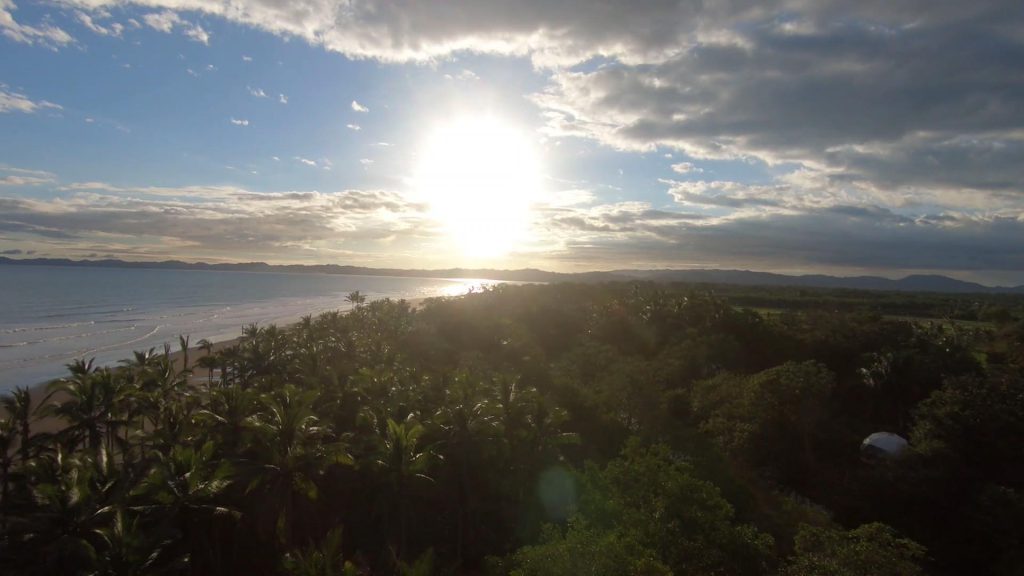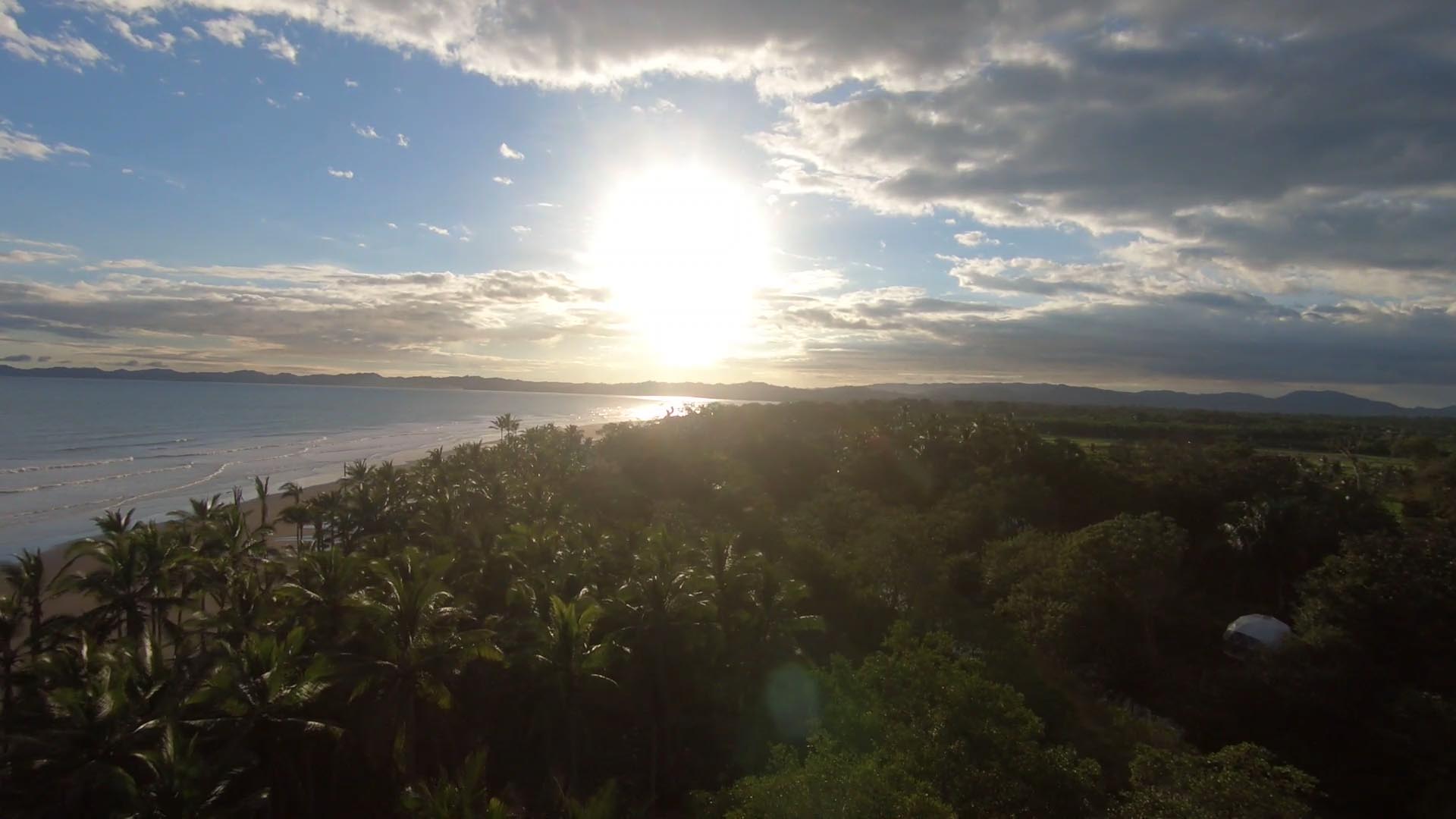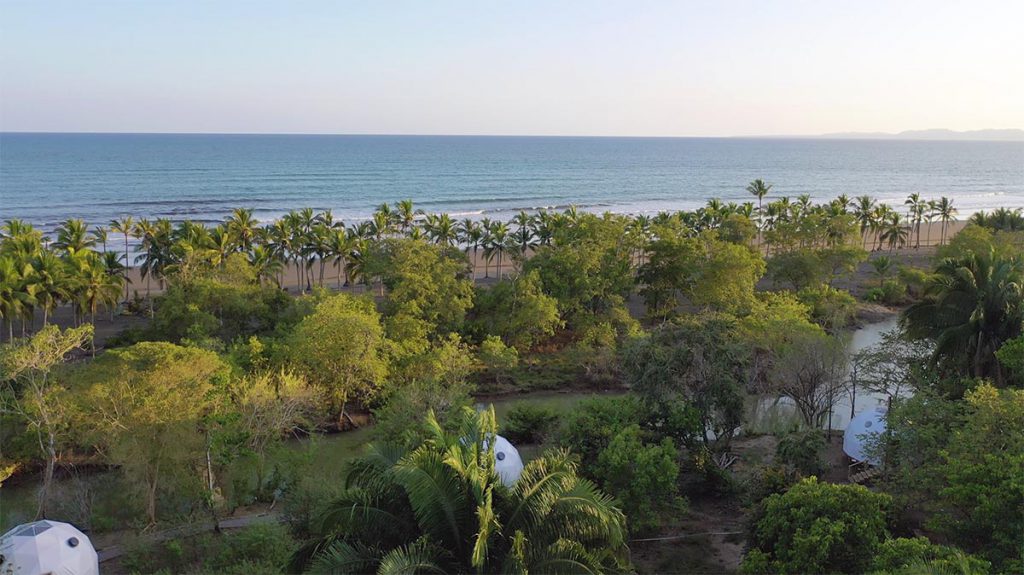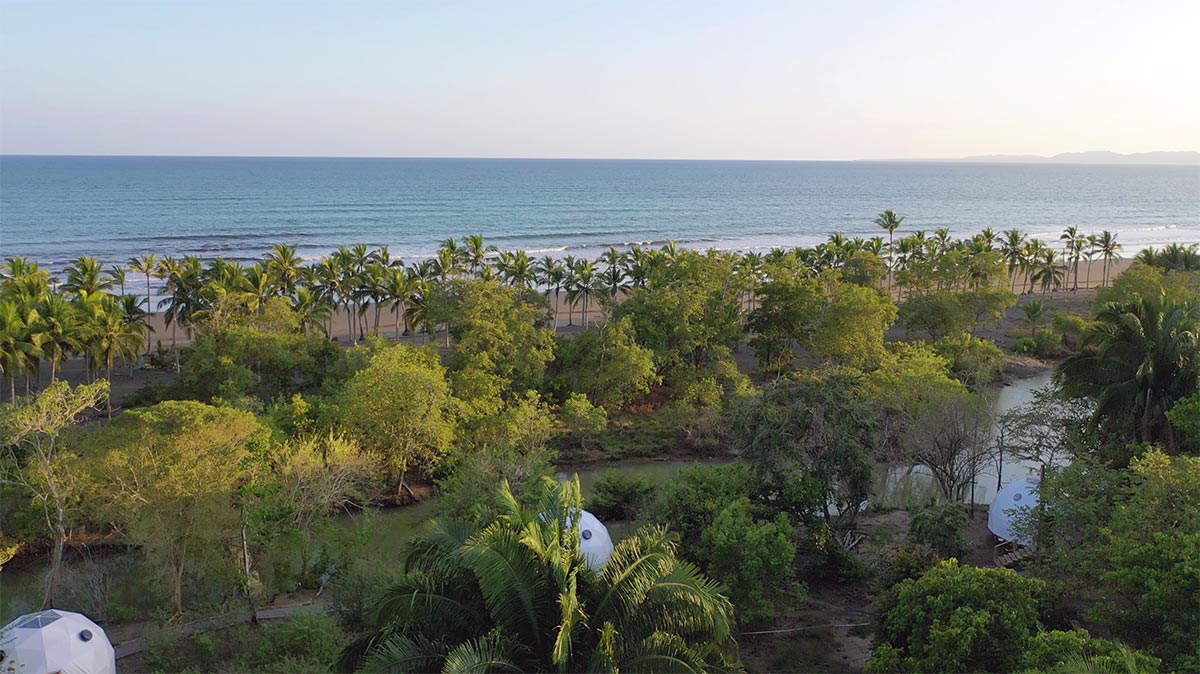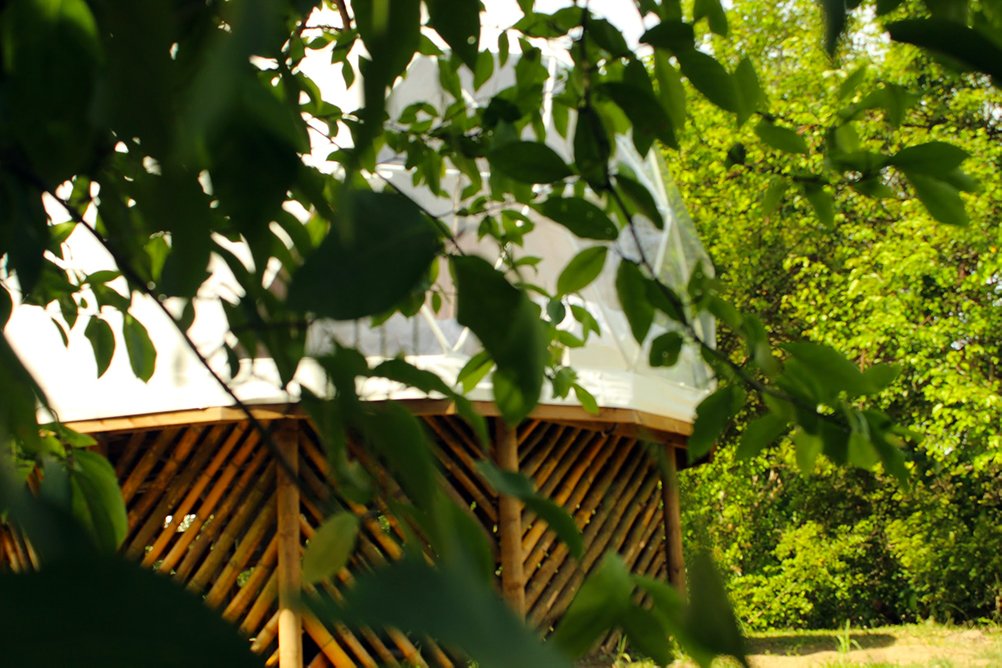 The Location
The HappyGreen Retreat is currently being tested on a beautiful beach location in Chiriqui, Panama. Experience nature at its finest, palm tree beaches, mangroves and an abundance of animals, right at your doorstep.
Supporting local communities
These are challenging times for everyone. Especially in these times we believe having a sustained positive impact in local communities is essential.
Green hospitality
We therefore only hire local people for the HappyGreen Retreat which we train in all aspects of green hospitality.
Supporting entrepreneurship
We also support local communities by giving entrepreneurial solutions how to deal with the new normal. By helping their businesses digitally connect with both local and foreign clients. Our mission is to help them grow in a lasting and sustainable manner.
Local experiences.
Without any effort.
Through the retreat app you can book many verified activities with local entrepreneurs, artists, craftsmen, tourguides and non-profit organisations.
Want to help with a beach cleanup?
Follow an art workshop from a local painter
Be the first to know!
Excited like we are?
Subscribe now to get a spot on our waiting list and be the first to hear when nights can be reserved!
Don't like waiting lists? We don't either!
Therefore every 2 weeks we are giving away promotion codes for free nights to people subscribed in the waiting list.